Hex Nash Play Hex on iPhone, iPad and iPod Touch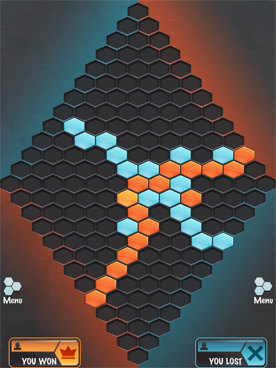 Summary
Play the board game of Hex against your friends. Hex Nash is an abstract strategy game similar to game Go. Your goal is to create a connected path of your hexes joining your two sides of the board together. Hex Nash will never end in a tie.
Features
Turn-based online play lets you play up to 4 games simultaneously
Challenge your friends or play against a random opponent
Play online, pass and play or lay your iPad on a flat surface and play head to head
Choose from multiple grid sizes: 7x7, 9x9, and 11x11 on an iPhone or iPod Touch or 11x11, 13x13, 14x14 and 19x19 on an iPad
Online play requires you to sign into your free OpenFeint account
Screenshots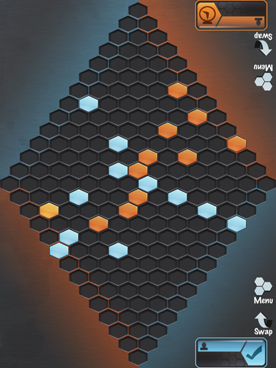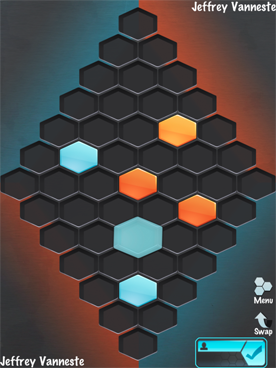 Support
If you have any questions, comments or feedback about Hex Nash then send me an email at hexn...@vanneste.ca
About
Hex Nash was developed by Jeffrey Vanneste and graphic design was done by Jordan Ratzlaff. Cocos2d for iPhone and OpenFeint were both used in the creation of Hex Nash.